ForgeTech: Innovative Portable Forge Bonding Solutions
War Horse Industrial proudly partners with ForgeTech. Through the unique process of Forge Bonding, ForgeTech has developed the technology that allows in-service vessel/valve repair without the risk of spark in restricted and hazardous environments saving our customers thousands, if not millions, of dollars in planning and down-time. The result is a safer, stronger, permanent repair of your storage tank, valve or pipe.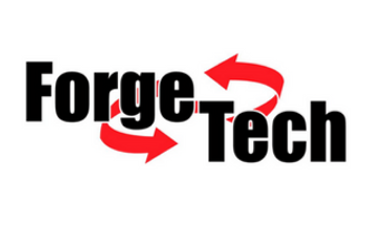 Above Ground Tank Repair
The repairs as illustrated in this case study were performed at major refineries in Texas, California and a Mid-Stream company on the east coast. These repairs were done while the Tank Was IN-SERVICE. At these three locations, the tanks could not be taken out of service to repair a tank shell leak. The companies faced spending 100's of thousands of dollars to take the tank out of service. The main costs included planning and re-route of the product, de-gassing, hot-work permitting, and welding
Sidewall Tank Repair
Recent case study of an in-service tank repair utilizing ForgeTech's patented "Friction Bonding Technology"
Tank was repaired while still is service as operating unit would not allow isolation or outage.
Repair was completed within one 10 hour shift with only two ForgeTech technicians.
The Mechanical Repair Plate that was installed meets API 653 Section 9.
Leak Sealing Services and Friction Forge Bonding Capabilities
ForgeTech specialize sin all aspects of routine and emergency on-line leak sealing on a call-out basis. Your Forge Tech, Inc. (FTI) Seal Team delivers cost competitive solutions to the process industry 24-hours per day.